Airsloop: Simple Bare-Metal Airship¶
Airsloop is a two bare-metal server site deployment reference.
The goal of this site is to be used as a reference for simplified Airship deployments with one control and one or more compute nodes.
It is recommended to get familiar with the Site Authoring and Deployment Guide documentation before deploying Airsloop in the lab. Most steps and concepts including setting up the Genesis node are the same.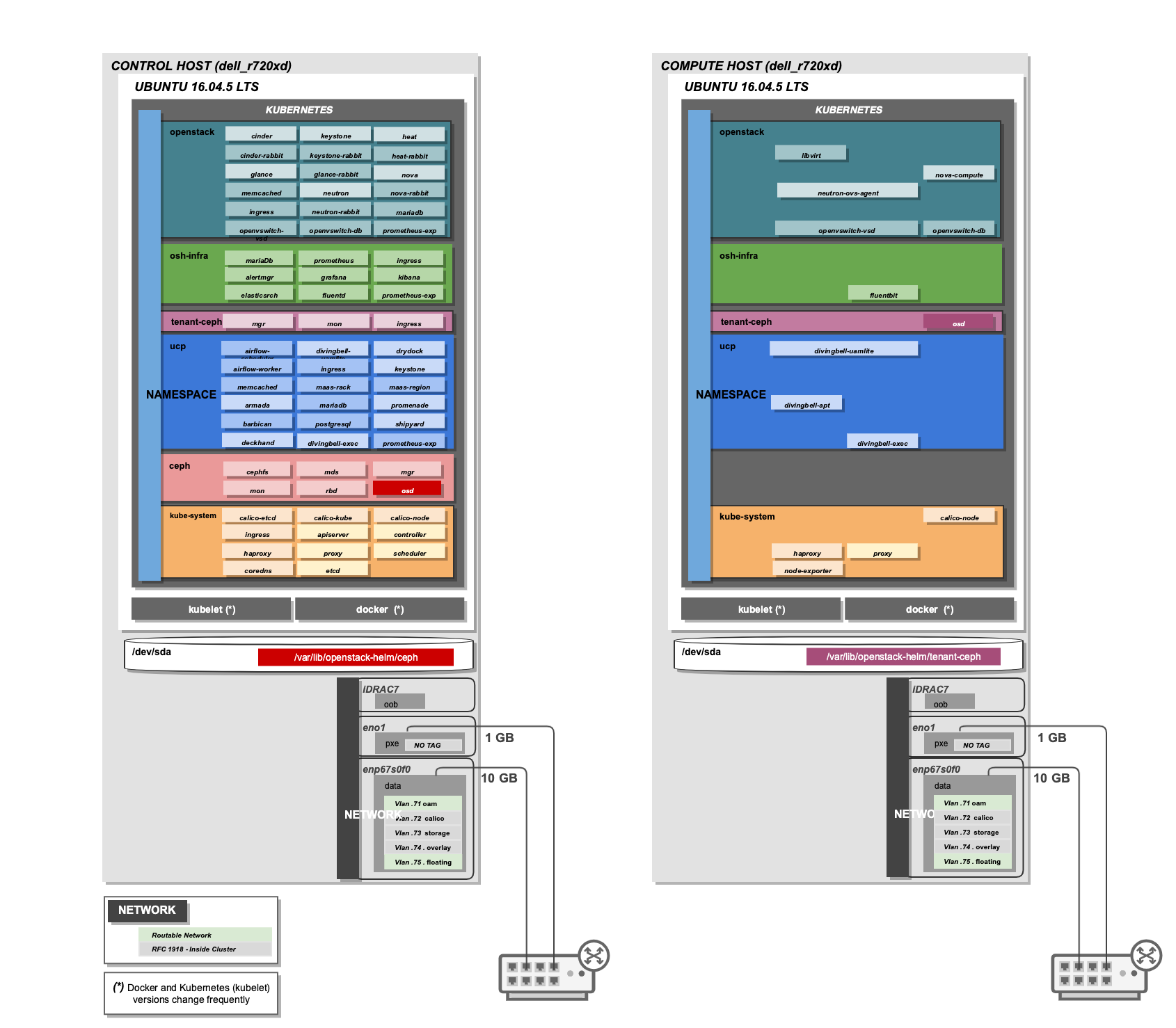 Various resiliency and security features are tuned down via configuration.
Two bare-metal server setup with 1 control, and 1 compute. Most components are scaled to a single replica and doesn't carry any HA as there is only a single control plane host.

No requirements for DNS/certificates. HTTP and internal cluster DNS is used.

Ceph set to use the single disk. This generally provides minimalistic no-touch Ceph deployment. No replication of Ceph data (single copy).

Simplified networking (no bonding). Two network interfaces are used by default (flat PXE, and DATA network with VLANs for OAM, Calico, Storage, and OpenStack Overlay).

Generic hostnames used (airsloop-control-1, airsloop-compute-1) that simplifies generation of k8s certificates.
Airsloop site manifests are available at site/airsloop.